Kundli Software - Astrology 2020 Horoscope
4.2
Field Astrologist
You are on the train and it just so happens that you urgently require an astrology report. Crisis ensues! But wait, you draw your phone. Battery level is at 13%. You consider your chances and decide to go for it. You turn on your data connection, battery instantly drops to 12%. You open the Play Store and wait for it to load…11%. You tap the search bar and start typing. Your phone suddenly beeps. You have reached 10%. The screen brightness drops. You can still see, so you tap on the first search result, it must be the best. But just when you're about to install it the phone starts ringing. It's from your parent's home. You can't reject it so you quickly respond. You talk but end it quickly and as politely as possible. Battery is now at 7%. You return to the Play Store and begin the installation. It finishes! Oh, suddenly the sunlight hits the screen. You can barely see anything now. Can't risk tapping on Uninstall so you cover the screen with your palm and reach closer. Battery is at 5% but there's the Open button. You press it, it opens… you are saved!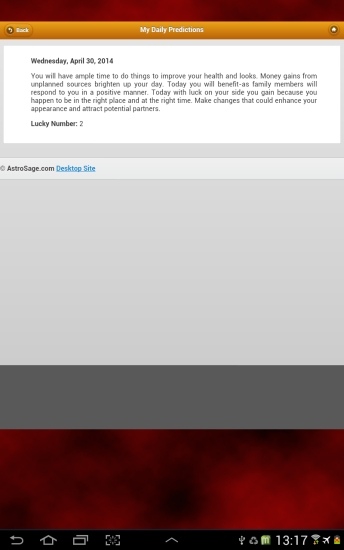 Ask our experts
Astrology by AstroSage (or Kundli Software – Astrology) is a mobile astrology app that does pretty much the same thing as any astrology app would do, and that is generating horoscope reports. But Astrology is also an online store for goods and services.
One interesting service is the possibility of consulting with an established astrologist on a series of common subjects such as finance, love, your auspicious moments and even birth time rectification. Imagine, backtracking through your life events in order to pinpoint the exact time of birth. To me it seems like planning a route to a planet in the Andromeda Galaxy (it's called astrogation, look it up). There's also one for "Will I get Government Job?" I just had to mention this.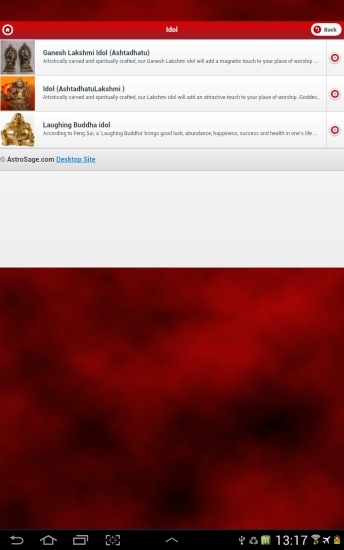 Features
Kundli and Horoscope Matching – You get to check your horoscope or check your compatibility with another.
AstroShop – A store where you can purchase anything from gemstones, idols to paid software plans that unlock other app features.
Astrologers – You can use Astrology to contact different astrology experts.
It's interesting that you also have the option to open their online site. Which contains the same things but is more mouse pointer friendly.
Pros
It has an astrological shop
You can hire an astrologist
The horoscope includes predictions on multiple time frames
Uses the GPS positioning to select the place of birth
Cons
It forgets birth data if you leave the screen (but you can save profiles if you upgrade to a paid plan)
It cannot export a horoscope (but it will if you upgrade)
It's slow! But who cares. It's not like you're using it twenty times a day.
Conclusion
Kundli Software – Astrology is a well worth a look at if you need horoscope reports on your tablet or phone. Concerning the quality of those reports, you'll just have to check for yourself.
---
Add a review
Tell us your experience with
Kundli Software - Astrology 2020 Horoscope
4.2
RELATED PROGRAMS
Our Recommendations
---
---
---
---